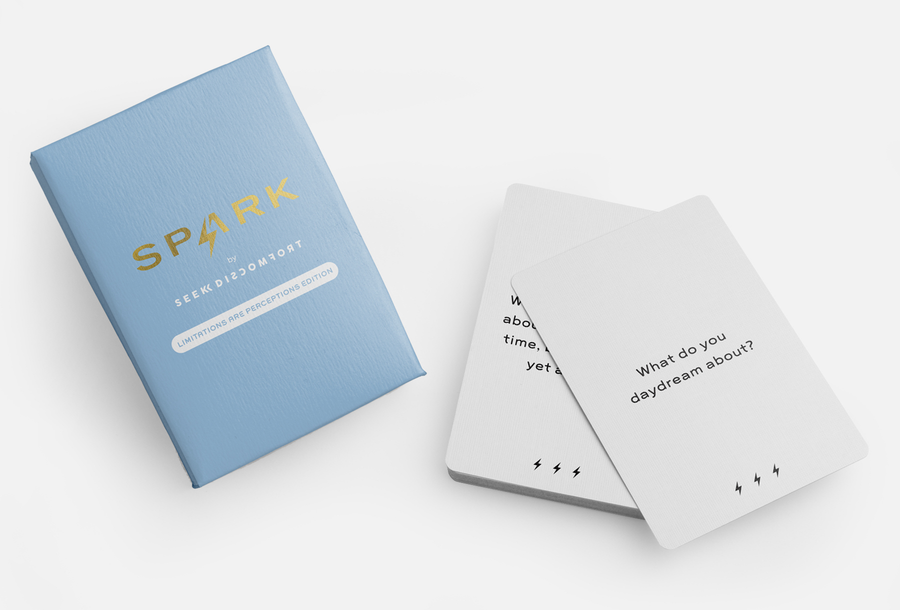 HOW IT STARTED:
It all started when we asked our community "What's the single question that helps you connect deepest with those around you?"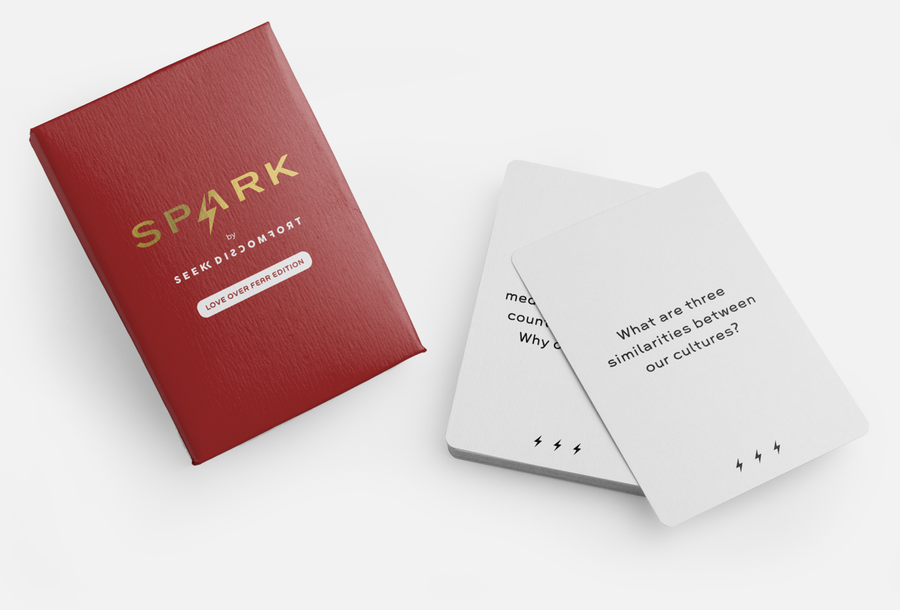 THE RESPONSE:
Well... we got over 15,000 responses. From there, our team hand selected the top 200 questions to create SPARK.

Thousands of people all around the world now own a SPARK deck and hundreds of thousands of new connections have been formed.

And now..it is time to take it up a notch.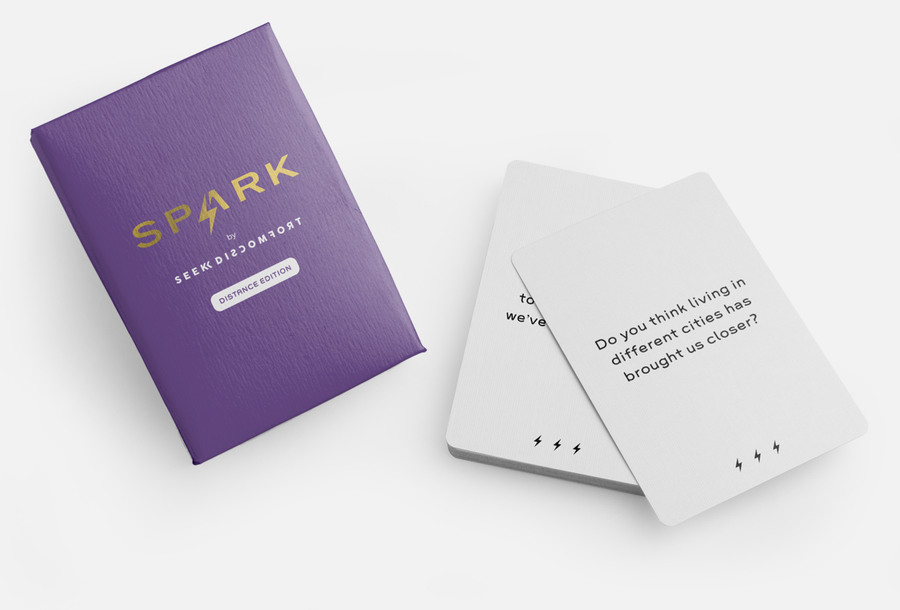 We have released four new expansion packs to facilitate even deeper connections with your loved ones, friends, and even strangers. Our goal is that these expansion packs can have their questions mixed and matched to create your own decks.

Start the game by picking up any card. The goal is to be honest, vulnerable, and listen deeply to those around you.
Don't forget to tag @seek.discomfort and @sparkbyseekdiscomfort so we can share your SPARKS with our community.
That's it! Time to get started.

Ignite a connection then pick your adventure.