SPARK by Seek Discomfort: LIMITATIONS ARE PERCEPTIONS EDITION
Product Description -
On February 25, 2020, Anders Hofman completed the first-ever, long distance triathlon in Antarctica, the iceman, to show that limitations are perceptions of what we can achieve. The purpose was to inspire others to dare pursue their "impossible" dreams.

SPARK Perceptions edition was made to assist you as you go after your own iceman! We believe by deeply connecting, sharing, and reflecting with those around us about our dreams, it can bring us one step closer to melting the dreams that have been "frozen" over time because of the limitations told to us.

We believe this game will bring you one step closer to the extraordinary!
Product Details +
51 CONNECTION Cards
1 Instruction Card
SPARK by Seek Discomfort: LIMITATIONS ARE PERCEPTIONS EDITION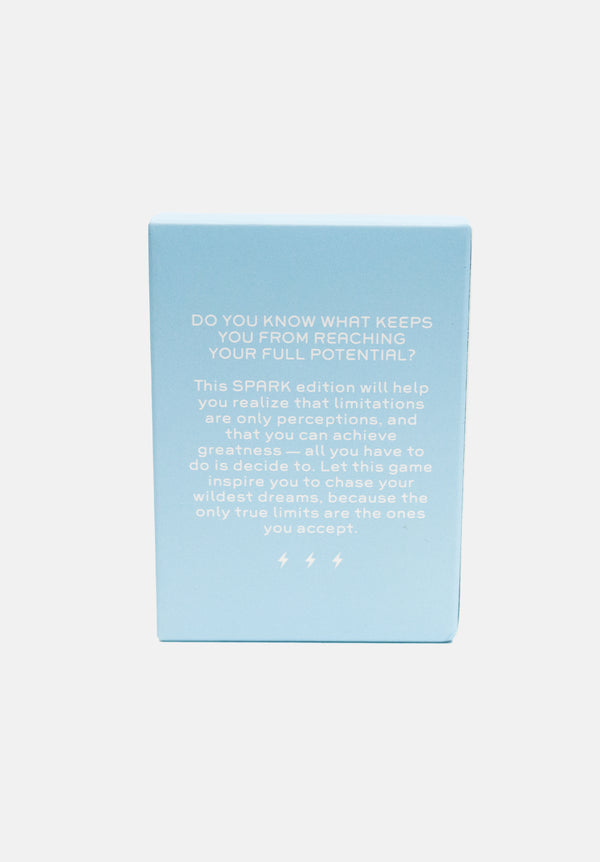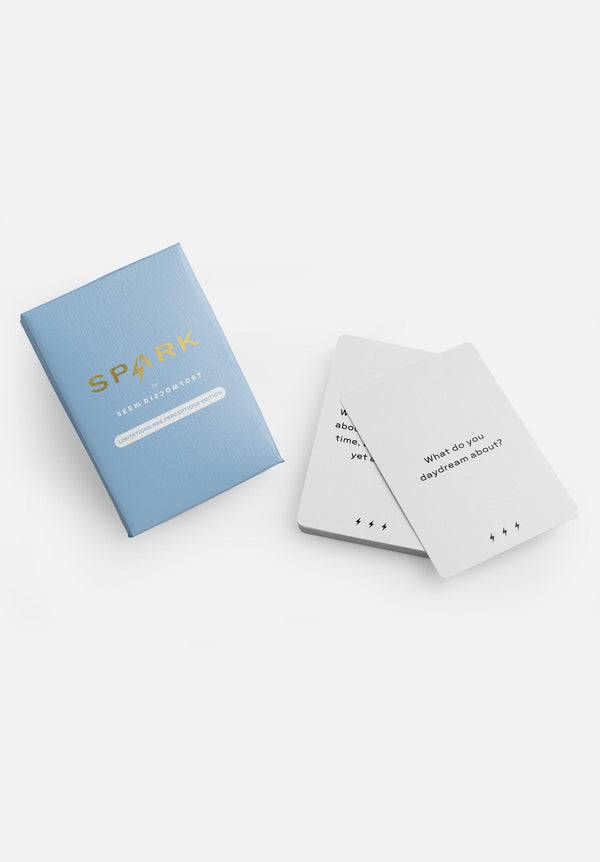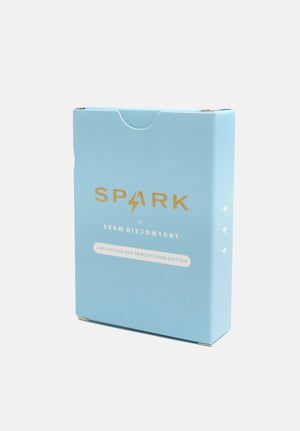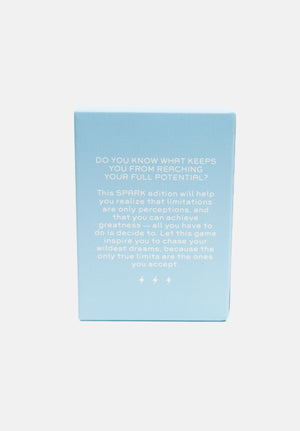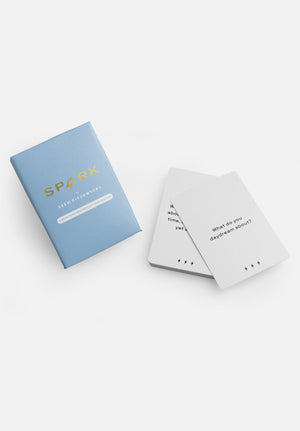 X
Size Chart for SPARK by Seek Discomfort: LIMITATIONS ARE PERCEPTIONS EDITION