Seek Discomfort Woven Throw Blanket
Product Description -
Perfect for outdoor trips, your couch, wall, and wherever you choose to Seek Discomfort.
Product Details +
20% Cotton / 80% Polyester.
1100 grams: premium weight blanket.
Oversized and durable.
Fits over a queen sizes bed.
Reversible unique design with fringe detailing.
Woven label.
68" x 50".
We recommend a machine wash on a gentle cycle with cold water using bleach-free laundry detergent followed by a tumble dry with low heat or hang to dry.
Seek Discomfort Woven Throw Blanket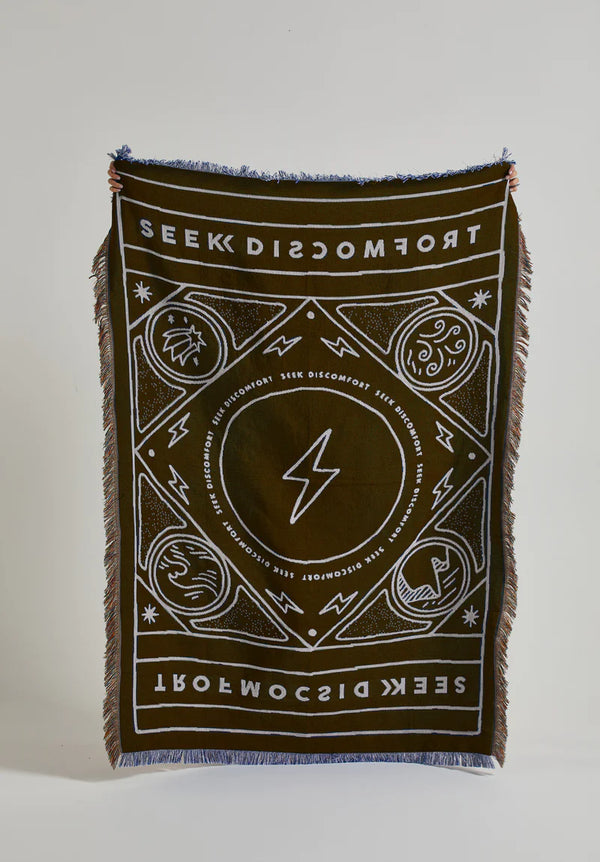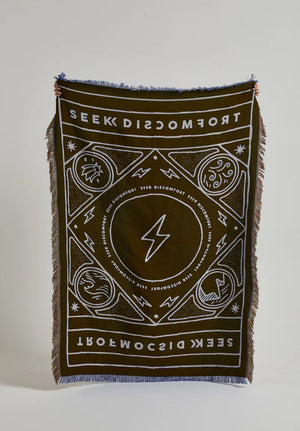 X
Size Chart for Seek Discomfort Woven Throw Blanket