Product Description -
A limited-edition jewelry piece from Seek Discomfort, with a daily reminder to always choose discomfort.
Product Details +
Material: Stainless steel
Engraved with "Seek Discomfort"
Gold Only: stainless steel with 18k gold plating
X
Size Chart for Seek Discomfort Ring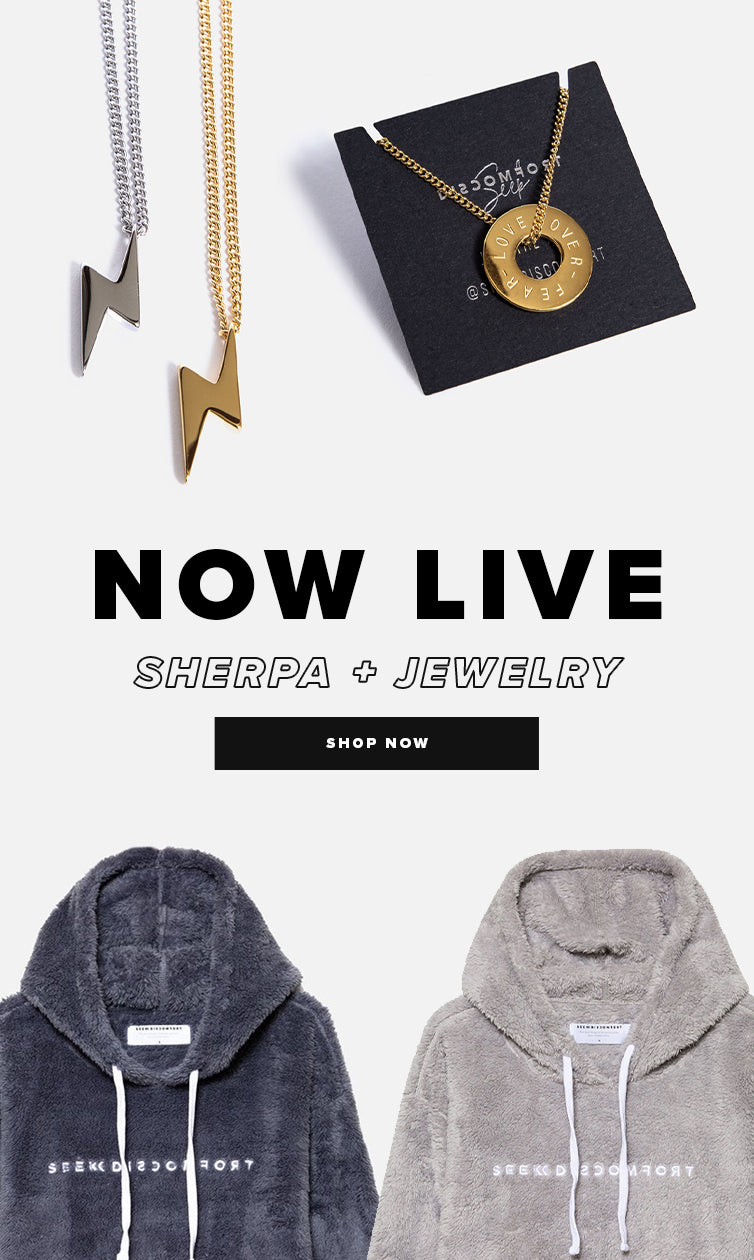 100%
of reviewers would recommend this product to a friend
So comfy and a constant reminder of a great philosophy!
I LOVE this ring! I generally don't ever buy anything that isn't a necessity, but boy am I happy with my purchase. The inner part of the ring has a rounded edge, so it slides onto my finger most comfortably and throughout the day doesn't dig into the base of my finger like all my other rings do. So far it seems to be holding up well and should last a long time!
The very first day I wore this ring I proceeded to explore a new area of my city by bike--reaching the far-out countryside. I entrenched on private property, frolicked in the most beautiful and secluded sunflower patch, found a nest of bees, got stung in the face by said bees (nothing wrong with natural lip injections!), and made my way home with the biggest smile and a light heart, despite the large welts on my face. Although this impromptu adventure can't fully be attributed to the ring, it still played a large part in reminding me of how I want to live my life.
Well...now I feel like I'm marketing for Yes Theory, but they deserve the support, so buy this ring to be consistently prompted to seek discomfort!
Perfect Ring
The ring fits perfectly and is super smooth! The quality is better than expected and it looks nice and not too "bulky". I'd definitely recommend this ring since it will always remind you of yes theory and to always seek discomfort in your life :)