SPARK by Seek Discomfort: DISTANCE EDITION
Product Description -
SPARK Distance edition is meant to connect players who have friends, family, and partners who live in a different city.

The goal of this edition is to create a deeper understanding of the other players' needs and your own needs so you can show up better for one another.

Let's make distance an opportunity for connection!
Product Details +
51 CONNECTION Cards
1 Instruction Card
SPARK by Seek Discomfort: DISTANCE EDITION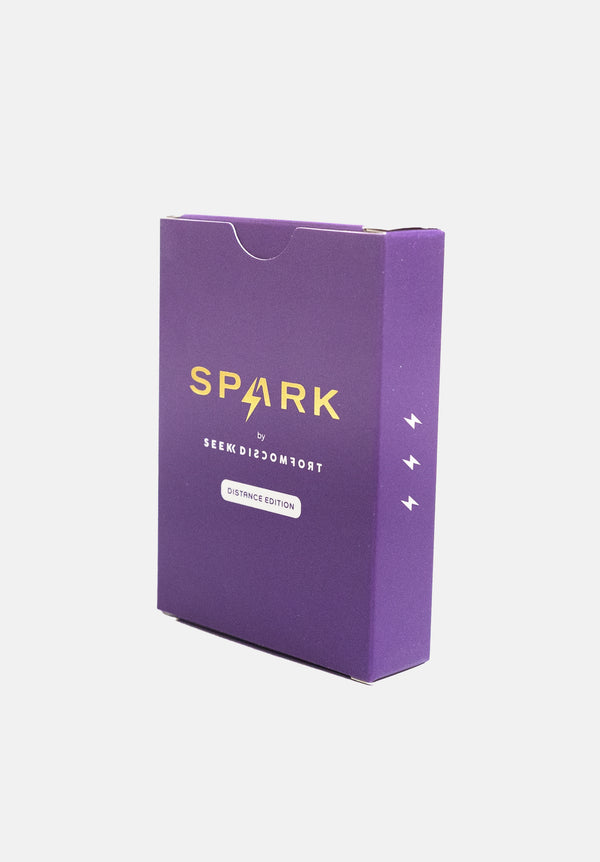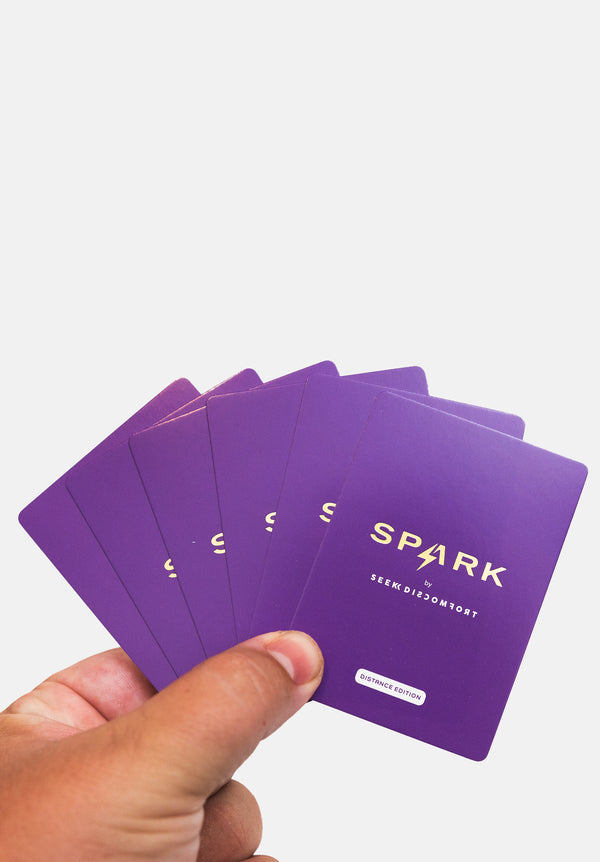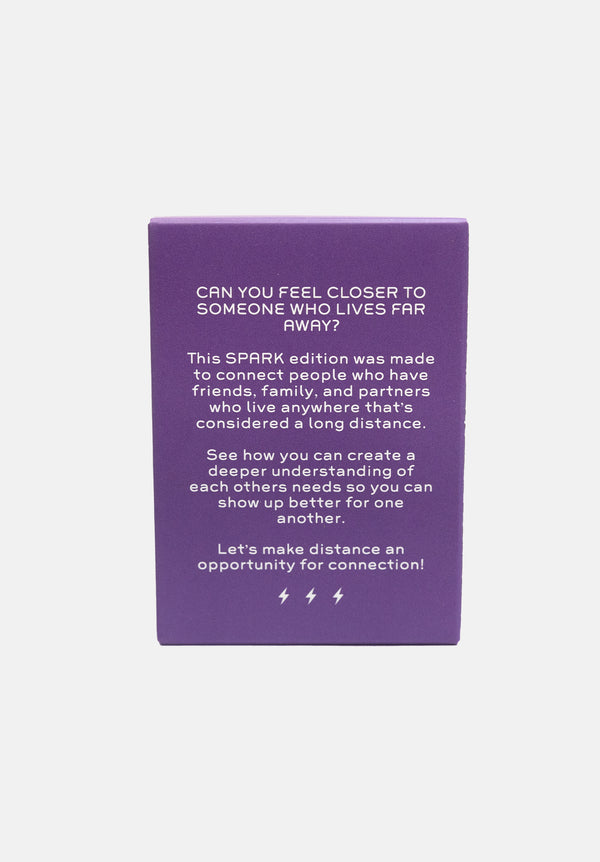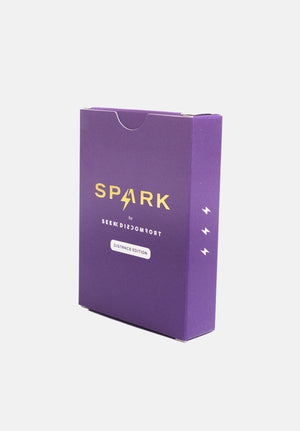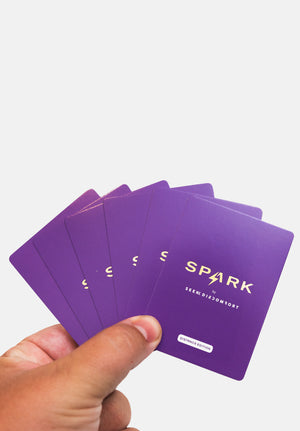 X
Size Chart for SPARK by Seek Discomfort: DISTANCE EDITION